Brought To You By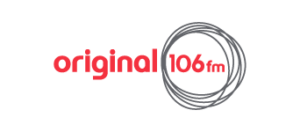 Virtues

Virtues are a rock band who are young, poorly kitted out and full of fresh and exciting tunes. They are comprised of singer and rhythm guitarist Jess Mowat 19, lead guitarist Jack Devall 23, bass guitarist Ross White 20 and drummer Ross Henderson 19. The band are based in sunny Aberdeen and formed in September 2019. Virtues are for fans of anyone who wants to hear a return to direct and hard hitting rock music packed with heavy breakdowns, but also have the slower, more melodic side to their writing. Due to their range of influences they appeal to fans of punk, grunge, post punk, indie, new wave and classic rock. They released their debut EP "You're Alive" in February 2020 in typical Virtues fashion with a distribution error leading us to share a Spotify page with an Australian hip hop artist for a month.

Vansleep

Aberdeen's own alternative indie-rockers, Vansleep bring their guitar driven and energetic songs to life with their encapsulating live performance. The 4 young lads have been gaining increasing industry interest over the past year, with their releases to date accumulating over 180,000 streams on Spotify.Playing shows all around Scotland and having supported the likes of Vistas, Dancing On Tables, The Dunts and Retro Video Club, they are no strangers to the local scene. Previous festival appearances include Grampian Pride Festival, Belladrum Tartan Heart Festival and Butefest, with press support received from The Scotsman and a plethora of online blogs.Kicking the year off with a packed hometown headline in Aberdeen, 2020 continues to bring new releases that refine their sound and cement their standing in the Scottish music scene. Maturing their sound and harnessing their growing fanbase, the future looks bright for the young four-piece!

Stuart Veitch

Stuart is 13 years old and lives in Alford, Aberdeenshire. He has had a real passion for music from a young age and now sings, plays the guitar, violin and piano. Stuart regularly performs at events in the local community and loves entertaining people. He has also taken part in the Edinburgh Fringe Festival where he busked on the Royal Mile. Stuart has also been a performer at Inspiring Aberdeenshire Awards Ceremony and most recently performed at the Beach Ballroom as a guest performer at the Aberdeenshire Primary Schools Glee Competition. Stuart sings a wide range of covers and gets inspiration from singers like Lewis Capaldi and Ed Sheeran. He also started writing his own songs about things that are important to him in his life. He has written a song about being diagnosed with Type 1 Diabetes and is currently writing a song about his big sister leaving to go to University in Edinburgh. Recently Stuart wrote a song about his experiences of being in Lockdown, which he is performing as part of his set for Taste of Grampian.

Scott McKenzie

Scott McKenzie is a a full time, professional singer with over 15 years experience of singing live, both in bands as a soloist and now with his partner, Claire Smith. They sing live at all kinds of events, using a variety of professionally recorded backing tracks, with songs by Elvis to Lewis Capaldi. The duo are excited to be launching a full Tribute to the music of Deacon Blue in 2021. Watch this space!

Sam Hibbard

Sam Hibbard is a 22 year old Singer-songwriter from Aberdeen, Scotland. His music is a blend of classic singer-songwriter with pop influences. Sam is passionate about writing songs that carry a message of hope. He has been performing and releasing his own music from the age of 15 – his latest EP 'Falling Upwards' can be found on all music platforms. Sam has a glowing tenor voice, crisp electronic sounds and pop driving melodies. Those who like the dreamy soundscape of coldplay and the authentic feel of Ed Sheeran will love his music. He has performed in various gig settings from local bars to national events. Most recently he played the Aberdeen after-shows for Liam Gallagher and Gerry Cinnamon.

Paul Black

Paul Black is an accomplished singer from Aberdeen, Scotland. Previously sought after to work in some of the UK's largest holiday parks, he then went on to perform at some of London's most prestigious entertainment venues, including Madame Tussaud's, Trump International Golf Links, Skibo Castle & Gleneagles Hotel. Paul has now been performing in a variety of venues in and around his native city as an established solo artist for over a decade. Covering a wide variety of artists in his chilled out sets, Paul also knows how to get any party started, performing songs from the 70's to present day and covers the likes of Stevie Wonder, Coldplay, Earth Wind & Fire, Rod Stewart, The 1975, Bruno Mars & Ed Sheeran.

Pages

Influenced by The Killers and The 1975, PAGES. are an indie-pop band hailing from the North-East of Scotland. Having formed in June of 2018, the band have accomplished a lot in a short period of time. This includes supporting The Lafontaines, Dancing On Tables and current BBC Introducing favourites; Llovers, amongst many others. Aside from this they've also performed a 4-date tour of Scotland and multiple headline shows in their hometown of Aberdeen.

Katie Gregson-MacLeod

Katie Gregson-MacLeod is a 19 year-old singer-songwriter from Inverness in the Scottish Highlands. Since making her festival debut at Belladrum Tartan Heart Festival 2019, the young artist has gained momentum through playing a number of support gigs for artists such as Emme Woods and Moteh Parrot and performing at the January Sofar Sounds Inverness show. Most recently, the artist sold out her first solo show, an intimate acoustic evening in Inverness, supported by local singer-songwriter and multi-instrumentalist Nicky Murray. Katie's debut single 'Still a Sad Song', released in July 2020, gained traction from Vic Galloway, Jim Gellatly and Roddy Hart and in its first week of release, was chosen as the Song of the Week on BBC Radio Nan Gàidheal's 'Rapal'. The young artist also recently featured as the Under the Radar Artist of the Week in the Scotsman.

Calum Bowie

Calum Bowie is an Edinburgh based singer-songwriter from Aberdeen, Scotland. Since his debut release in 2018, Calum's presence amongst the Scottish music scene has grown exponentially, with his catchy melodies and authentic lyrics fuelling his uplifting music. Taking influence from the likes of Sam Fender, Gerry Cinnamon, Cassia and Plested, Calum's latest release has been described as a "proper 'hit you right in your feelings' breakup anthem." By Spotlight UK. Being an established artist within the live music scene for a few year now, Calum is renowned for his charismatic on-stage presence accompanying his lively, crowd-pleasing music.