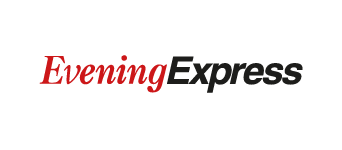 Evening Express
The Evening Express is Scotland's biggest selling evening newspaper, reaches more readers across our circulation area than any other newspaper and www.eveningexpress.co.uk is the most widely-read news website in the north-east.
Across its print and digital platforms, the Evening Express produces unrivalled coverage of local news and sport in the north-east of Scotland. Our team of reporters ensures readers are informed of anything that affects them and are primed to react to every breaking incident across the area. Whether it's the latest development at the Town House or a major, developing story we're there seven days a week to bring the news everyone wants to read about. The Evening Express features more coverage of our city's main football club, Aberdeen FC, than anyone else, with our sports team also reporting on Peterhead FC, Cove Rangers, the Highland League and all other local sports. We've got the best sport columnists to be had in the north-east, with Dons legends Willie Miller and Joe Harper giving their frank and honest views on anything sport-related, especially the goings-on at Pittodrie, in their weekly columns.
The Evening Express website is the number one choice for news across the north-east, with in excess of a million monthly users viewing almost five million pages. Our strong digital audience shows the thirst for local news is stronger than ever and our loyal followers on social media (116,000 on Facebook alone) ensures we're the turn-to news website in the area.