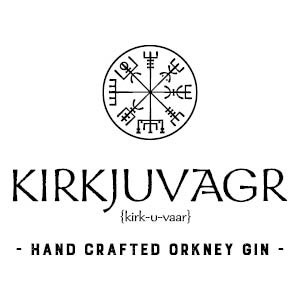 Orkney Distilling Limited
Orkney Distilling Ltd. was formed in 2016 by local couple, Stephen & Aly Kemp, who sought a way of combining their passion for gin with the pride the hold in their Orcadian heritage.
Reflecting the boldness of our Norse ancestors, the clarity of our seas and the purity of our air, Kirkjuvagr is a multi-award winning, hand-crafted Orkney gin for the modern, discerning gin enthusiast. A union of history and local expertise, combined with our family's passion for gin, has produced a spirit that's unmistakably Orcadian.