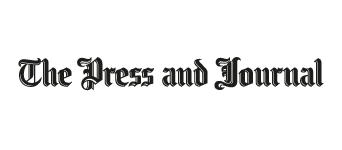 The Press and Journal
The Press and Journal publishes two distinct regional editions, six days a week, across the north and north-east of Scotland, covering the Highland and islands, Inverness, Moray and Aberdeenshire and Aberdeen.
Our "local and relevant" approach is a key factor in The Press and Journal being now firmly established as the UK's biggest selling regional daily newspaper.
With reporters based in offices across the region, we ensure readers in communities across our circulation area get the stories that matter to them, but we are also a "one-stop shop" with a comprehensive mix of regional, Scottish, UK and world news as well.
The success of the Press and Journal is down to our passion for reporting on local issues and creating a vibrant product which remains at the heart of communities across the north and north-east.
We also have a comprehensive online news service at www.pressandjournal.co.uk and a digital replica of the printed paper available to download to mobile devices and desktops every day wherever readers are in the world.