The Secrets of Making The Perfect Hand-Stretched Filo Pastry Pie, The Famous Spanakotiropita, with Fournos!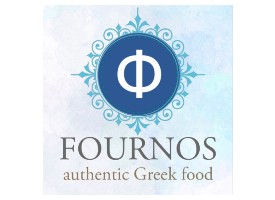 Fournos is a home baking operation, producing authentic Greek pies and desserts! Our goal is to bring a taste of Greece to Arbroath, Angus and the surrounding areas!
We use traditional recipes and techniques that have been handed down from family and friends throughout generations. Provenance has been important on this journey as we have taken authentic Greek ingredients but also utilised local produce in order to realise our recipes' success!
All our pies are made using hand made filo pastry. We try and introduce new and exciting products regularly but also keep certain favourites on the menu for our loyal customers to enjoy! We hold a stall at local farmers markets but also cater for small events and deliver locally so if you'd like a taste of the Mediterranean at your doorstep, get in touch!