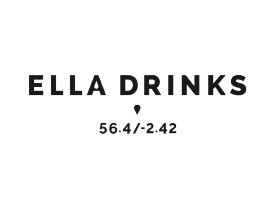 Ella Drinks Ltd makes juices from local berries and other fruits. The film looks at why the company was started and how best to enjoy their highly flavoursome and nutrient packed juices.
Ella Drinks are a local drinks producer based near Brechin in Angus who has been supplying berry juices to quality delis and cafes across Scotland for the last 20 years. We supply juice in bulk from raspberries, strawberries, blackcurrants, gooseberries, rhubarb, blackberries, blueberries, honey berries and apple. We source the fruit from our own farm and from local farmers and walled gardens nearby. Our bottle ranges are Bouvrage Raspberry juice, Angus Apples juice and Berried Drinks with emphasis on superb quality with lower sweetness and responsible sourcing.
Bouverage was voted the Best Drink, the Best Food Service Product and the Best Health Enhancing Product at the Food from Scotland Excellence Awards.