Welcome to Broadslap Fruit Farm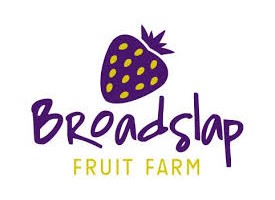 Join Grant to discover the treats that await you at Broadslap Fruit Farm.
Broadslap is a small family run fruit farm nestling within the Earn valley in the shelter of the Ochil hills in rural Perthshire.
The locale is renowned for its lush, high quality vegetables and soft fruit. Raspberries? Well they're our speciality.
At Broadslap you can pick your own fruit, and we sell seasonal fresh fruit and veg in our farm shop. Our restaurant serves delicious homemade cakes and lunches, and you will find a lovely selection in our gift shop.