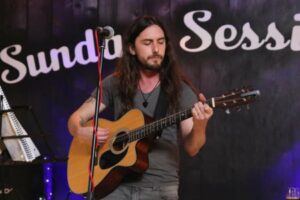 A local musician with over a decade of experience performing in the city and around the country. John has played in a number of bands with varying styles and accolades, including being a 3-time winner of Krakatoa's popular 'Eruption' battle of the bands competition.
Ellen Bain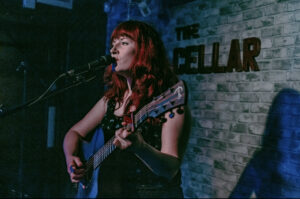 Ellen Bain is musician hailing from the Northeast of Scotland. Since being invited to join the Alan Frew Band on backing vocals, after being spotted at an open mic in Ayrshire, she has become a regular on the music circuit in Aberdeen in her own right. Drawing influence from the likes of Stevie Nicks and Lana Del Ray, she combines singular vocals with reflective observation to bring her songs to life putting her own unique spin on things. Ellen showcases eclectic range of covers and writes original music too.
Katie McMullan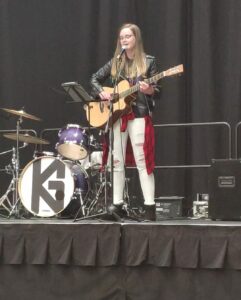 Katie McMullan was born and raised in the Northeast of Scotland. Katie has always loved music and started guitar and singing lessons before COVID and found more time to focus on both during lockdown. Katie is now finding her feet with live performances and enjoys all types of music but has modern country at heart!
Geronimo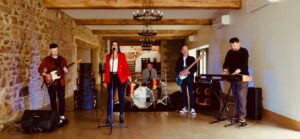 Geronimo, Aberdeen's premier live entertainment band, are a lively 6 piece with extensive experience providing the highest quality entertainment for your event. From current pop hits; to timeless golden oldies; as well as an exciting selection of something just a wee bit different, Geronimo can cater for everyone's taste, style and choice of dance routine, never leaving the dancefloor empty.
Returning to The Taste of Grampian for the second year running, Geronimo will provide a stripped back acoustic set on the day and are looking forward to meeting you. Make sure you catch them over at the performers area on the day!